Op maandag 12 september begint de cursus Illustratie Out of the Box van 13.30 tot 16.00 uur (12 lessen) bij Kunstacademie Friesland 
Geef je nu op voor deze fijne illustratiecursus.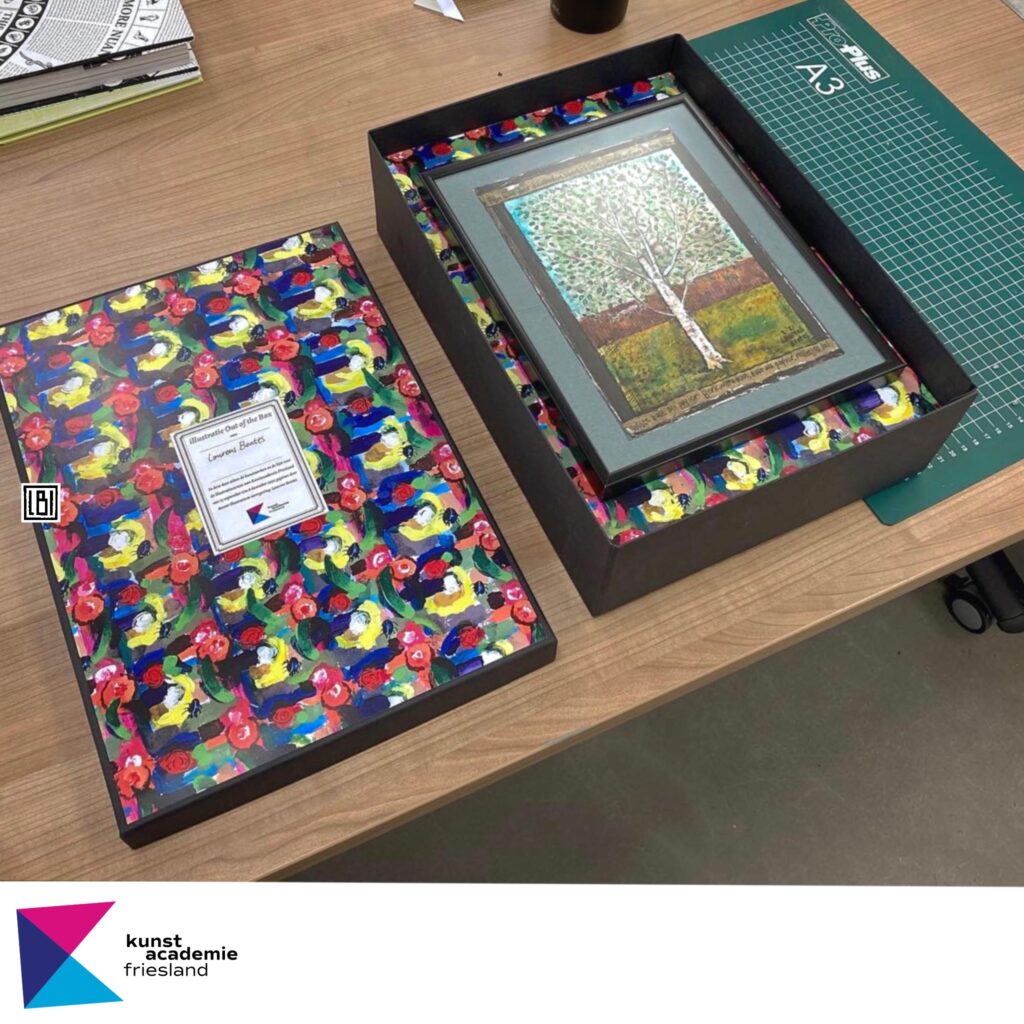 "Illustratie Out of the Box" is fijne illustratiecursus voor beginnende en gevorderde illustratoren. In deze module van 12 lessen maak je een compact oeuvre van verschillende illustraties en schilderijtjes die je verzameld in een presentatiedoos met een lijstje er in.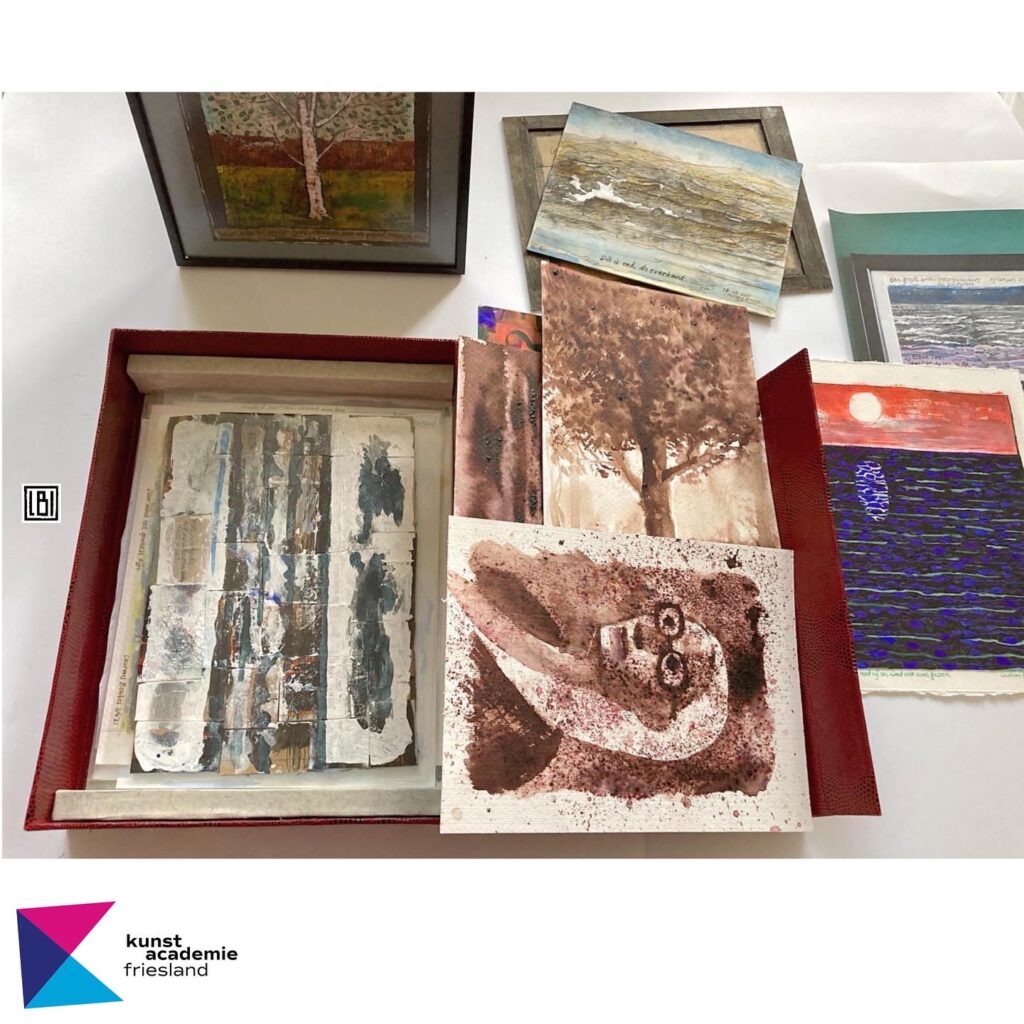 Naar aanleiding van simpele opdrachten en oefeningen in verschillende technieken zoeken we de scheidslijn op van illustratie en kunst. Jullie maken werken in passe-partout op het formaat van een lijst en een mooie presentatie-doos die bedrukt wordt met een patroon die we in de les schilderen. In deze doos verzamel en bewaar je je originele kleine werken van deze cursus met passe-partouts en een wissellijst waar al je werken in passen.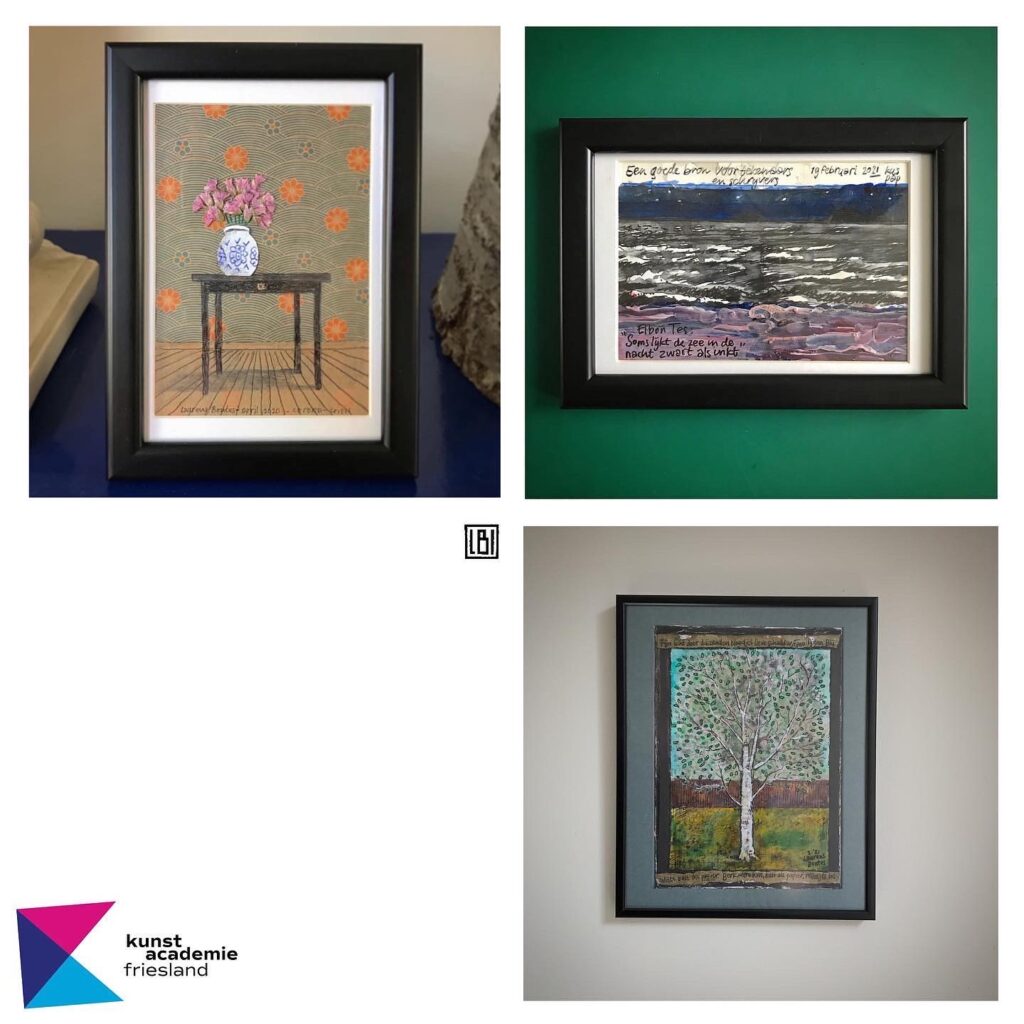 Ontdek je handschrift met opdrachten in verschillende technieken zoals inkt, aquarel, acrylverf en collage op het compacte formaat van de lijst.